Boots A3752128 Black Suede
Discount:
€25.44 (28.59%)
RIGHT TO TEST UPON RECEIVING THE SHIPMENT!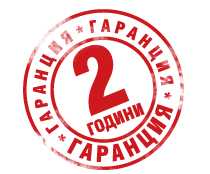 2 years warranty!
Women's black natural suede boots. They are made with a very comfortable gripper sole, which makes them very suitable for winter conditions. The height of the foot in the front is 1.5 cm, and in the back - 2.5 cm. The boots have two zippers - an outer one that is decorative and an inner one that opens along the entire length of the shoe. The inner part has a warm lining. In the upper part, the boots have down from natural rabbit hair, which completes the look of the model. They are very suitable for everyday life.
Quick Buy
Just 3 fields to fill in
Reviews
Много съм доволна, отговарят си на номера. Приятно се изненадах от удобството и конфорта когато ги пробвах.